The Bath Township Fire Department was organized in July of 1957, and proudly serves our 9,850 residents with professional fire, rescue, EMS, and hazmat responders. We respond to nearly 1,700 calls annually in a service area of approximately 36 square miles. Bath Local Schools, Marimor School, Allen County Educational Service Center, OSU-Lima Campus, and Rhodes State College are all located within the township's borders. Major corporations such as Procter & Gamble, Ford Motor Company Lima Engine Plant, Dana Corporation, MetoKote/PPG Corporation, Spartan/Nash Finch, Nickles Bakery, Nelson Packaging, and U.S. Plastics Corporation, all call Bath Township home. We cover nearly eight miles of Interstate 75, and portions of several state routes including, 309, 81, 115, and 65. Additionally, Bath Township is home to several parks in the Johnny Appleseed Metro Park system. The Ottawa River also flows through our township. Our personnel are committed to providing fast, efficient, professional, and compassionate care to all of our patients and fire victims. We believe that Bath Township is a SAFE community to learn, play, and live. It is truly our privilege to serve you!'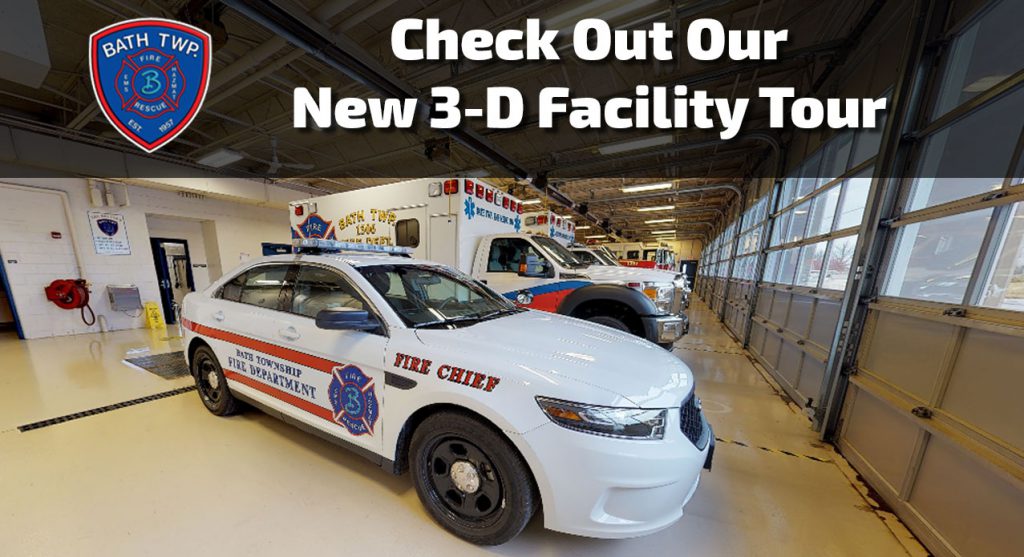 Joseph L. Kitchen, Fire Chief
Welcome to the Bath Township Fire Department webpage. We have assembled a wide variety of information about our organization and I urge you to explore this site and review a sampling of the great work our fire and EMS personnel are doing each and every day. It has been my pleasure to serve as Fire Chief since 2002, and I would welcome any feedback you may have or the ability to answer any questions about our department.
Please call my office at (419) 221-0550, e-mail me at jkitchen@bathtwpfd.com, or better yet, stop in and visit me at our station located at 1787 N. Dixie Hwy., Lima, Ohio 45801.
Now Hiring!
Latest Posts
What They Say
Latest Tweets