Bath Township Fire Department Responds to Motel Fire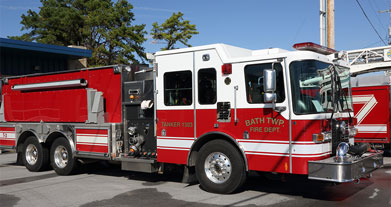 Bath Township Fire Department responded to a structure fire located at
1250 Neubrecht Road, Lima, Ohio, in Bath Township at 9:58 P.M., on 8/2/20. This address is the location of the Roadway Inn Motel.
Upon arrival, firefighters observed smoke and flames coming from a second story stairwell.
The stairwell and the immediate area suffered heat, smoke, and water damage. Smoke from the fire filled the second story hallways. It took firefighters about 30 minutes to fully extinguish the fire which was reported by an employee who dialed 9-1-1.
Hotel occupants had evacuated prior to arrival of the fire department.
The property is owned by Mike Patel dba OM Sheev LLC of Lima, Ohio.
No fire department personnel or hotel guests were injured.
The fire department estimates damage to the structure in the amount of $10,000. The cause of the fire is undetermined and under investigation.
Contact person: Joseph Kitchen, Fire Chief: 419-221-0550